US NEWS
Watching The Fall Of Mystery Babylon
05/27/15
US & WORLD ECONOMY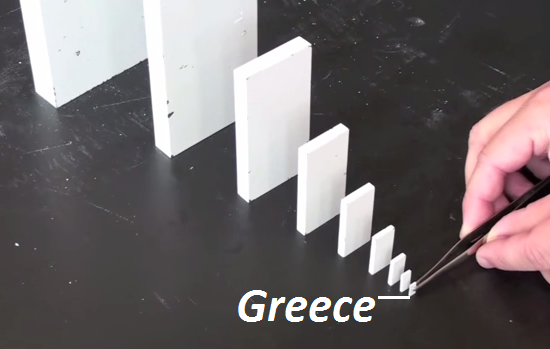 Will Greece default or is this a bluff? The larger implication is that Greece may be the straw that breaks the proverbial camel's back: a Greek default or breakup from the Euro would, trigger considerable US Dollar strength.
"This is why I keep telling KWN readers that they should own a meaningful amount of physical gold. Meanwhile, not one United States bank sells any physical gold. Whereas over in China and the Middle East, virtually every bank sells physical gold.
Resettling Syrians in Detroit would require commitment and cooperation across different branches and levels of our government, but it is eminently feasible. The liar-in-chief proclaims the liberal call to diversity as often as possible, yet he is not resettling Christian and Jewish refugees in Detroit.
WASHINGTON
...Because technical details will remain to defined and Iran will not get sanctions relief before the end of the year in the best of cases, western ambassadors said on Tuesday.
The rapidly growing number of Shiite cultural centers in Latin America have provided the Islamic Republic of Iran with a means to expand its covert recruitment operations throughout the western hemisphere, leading military officials and experts to provide Breitbart News with statements that directly contradict the Obama administration's narrative that Iran's influence in the region is "waning."
Russia on Tuesday confirmed its decision to deliver S-300 air defence missile systems to Iran, but said it could not yet announce a date. "The decision on delivering S-300 to Iran has been taken but the realisation of the project will take some time," Yevgeny Lukyanov, deputy head of Russia's security council, was quoted by Russian agencies as saying.
NWO GLOBAL GOVERNMENT, ISLAM & SHARIA
On Thursday night, May 21, the Texas state senate passed a bill that would prevent any international law from being used in Texas civil courts in deciding disputes. Radio station WOAI characterized the bill as an "anti-sharia" bill, but state Senator Donna Campbell said that her bill doesn't mention sharia law at all, just that it guarantees that no law from "foreign courts" would be used to override American law in settling civil matters. Whether Campbell knew it or not, her bill, if signed into law by Texas Governor Greg Abbott, would make Texas the next in line among nine other states to have enacted similar statutes: Tennessee, Louisiana, Arizona, Kansas, Oklahoma, North Carolina, Washington, Alabama, and Florida.
NATURAL & MANMADE DISASTERS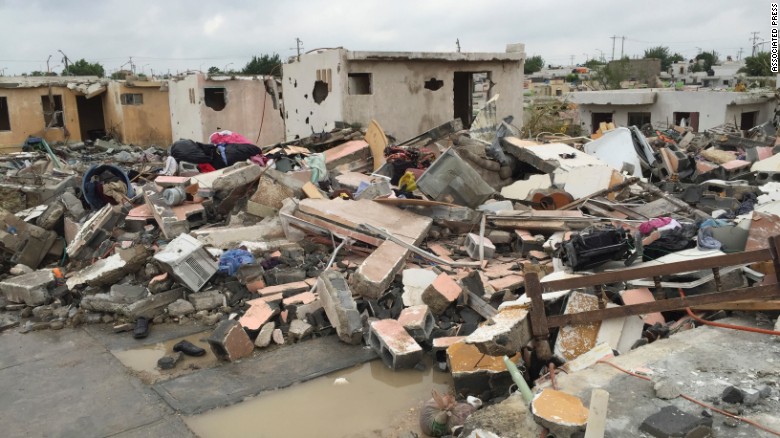 In six seconds, a tornado ripped through the border city of Ciudad Acuña, Mexico, with a ferocity that officials said hasn't been witnessed in more than 100 years. At least 13 people were killed, including three children, Acuña Mayor Evaristo Lenin Perez said. Another 200 were injured. Photos from the scene, which sits right across the border from Del Rio, Texas, showed cars blown upright, front bumper on the ground and leaning against homes. The twister flipped over school buses and damaged about 400 homes.
In New Delhi, where temperatures have been hovering around the 113°F (45°C) mark, the local Hindustan Times newspaper carried a picture on its front page on Tuesday of the disfigured white stripes of a pedestrian crossing as the asphalt on a city road melted in the extreme heat.
The CIA has ended its Measurements of Earth Data for Environmental Analysis (MEDEA) program, according to news reported by Mother Jones. Under MEDEA, about 60 civilian scientists had security clearances that allowed them to receive classified data, "such as ocean temperature and tidal readings gathered by Navy submarines and topography data collected by spy satellites," wrote journalist Tim McDonnell. The CIA didn't state why it shuttered MEDEA, saying in a statement: "Under the Medea program to examine the implications of climate change, CIA participated in various projects. These projects have been completed and CIA will employ these research results and engage external experts as it continues to evaluate the national security implications of climate change."
In a span of eight hours on Monday night and into early Tuesday, experts from the University of Costa Rica and the National University registered at least 23 temblors with epicenters located north of the province of Cartago, some 22 kilometers northeast of the Costa Rican capital.
...Forming from undersea eruptions that sent towering plumes of gases and ash into the air.
WORLD & MIDDLE EAST
Watching The Nations Amass Against Israel
05/27/15
IN ISRAEL
A Gazan rocket exploded in the Gan Yavne region, east of Ashdod on Tuesday evening, shattering four weeks of quiet and setting of air raid sirens in the Ashdod and Lakhish regions. Apart from a 15-year-old girl who was taken to Barzilai Medical Center in Ashdod suffering from a panic attack, the rocket failed to cause injuries, though emergency responders were still assessing on Tuesday whether the projectile had caused any damages.
If Prime Minister Benjamin Netanyahu wants to convince the Europeans of his commitment to a two-state solution, he should declare a construction freeze outside the main settlement blocs, European diplomatic officials said Tuesday.
After giving the Israelis a scare, the Obama administration stepped in at the last moment last week and spiked a proposal for a United Nations conference on nuclear weapons in the Middle East. The conference would have targeted the Jewish state for its nuclear program and weapons and the Netanyahu government was quick to express gratitude to the administration for at least this one instance, having, as it keeps saying it does, Israel's back. But contrary to the spin about this coming out of the administration that was reported by the Wall Street Journal, the move tells us nothing about whether President Obama will keep other commitments to Israel or, if necessary, "walk away from a bad deal" with Iran. To the contrary, as welcome as the U.S. stand on this conference was, it was all about keeping Israel and its friends quiet about an impending nuclear deal with Iran that is likely to be terrible.
On Monday, on a mountain ridge overlooking the Old City of Jerusalem and the ancient Temple Mount, kohanim (ancestral priests) performed a dry run of the Temple Service for the Shavuot (Pentecost) holiday. All three of the major components of the holiday service – bringing of the first fruits, preparation of two loaves of bread using the season's new wheat, and a special holiday offering – were conducted to as great a level of detail as is possible at this point in time.
The Palestinian Authority is attempting to have Israel booted from a prestigious international soccer federation on largely dubious claims. In its coverage of the matter, major U.S. news media outlets have repeatedly quoted Jibril Rajoub, the chairman of the Palestinian Football Association, who has been leading the anti-Israel soccer campaign. Yet not a single major news media outlet surveyed by WND mentioned that Rajoub is a notorious terrorist convicted of multiple terrorism charges.
A Hezbollah-allied newspaper, As-Safir, recently published a series reports on the massive infrastructure, including a network of tunnels, that the Iranian-backed terrorist organization has been building on Lebanon's border with Israel, The Times of Israel reported Saturday. According to the Times, Hezbollah is "painting a picture of a military force highly prepared for conflict, both in terms of equipment and of infrastructure."
WARS & RUMORS THEREOF
"All members of a group of Nusra takfiri [militants] were killed in an ambush by the resistance" between the outskirts of the Lebanese towns of Arsal and Nahleh on the Syrian side of the border, the Hezbollah-run channel said.
Pro-government forces in Iraq say they have started a military operation to retake the western Anbar province from ISIL insurgents. It comes after the regional capital Ramadi was captured by the self-proclaimed Islamic State a week ago.
Wednesday's air raids on the Bakeel al-Meer area in Hajjah province across Saudi Arabia's border with Yemen killed at least 40 people, most of them civilians, local inhabitants said. Tribesmen aligned with the Houthis have been fighting Saudi ground forces in the area, and border clashes have escalated the conflict between the Shi'ite Muslim rebels and the coalition of Sunni Muslim Gulf Arab states. "Houthi gunmen were attacking Saudi border positions from this area but the coalition's planes failed to hit the fighters and bombed civilians (instead)," one resident told Reuters by telephone.
The convoys of articulated lorries that used to thunder through the Karama crossing, shuttling goods between Baghdad and Aqaba, have dwindled to a trickle. On the Iraqi side is Anbar province, where the jihadists from the Islamic State (IS) group have seized towns and large tracts of territory and where a suicide car bomb detonated near the border in late April.
"The engineering fortification of the state border is aimed at ensuring stability in the Rostov region, and preventing the illegal circulation of firearms," Russia's border service said in a statement. The government agency said that it intercepted over 60 illegal weapons shipments across the border since the beginning of the year. In doing so, it confiscated 40 firearms, 200 grenades, 100 shells and 40 landmines.
James Fanell, the former director of the US Pacific Fleet's intelligence and information, predicted China will eventually have about 415 warships including four aircraft carriers and 100 submarines in the near future while attending a two-day conference held by the US Naval War College's China Maritime Studies Institute in Newport, Rhode Island last week, reports the Defense News. That's enough to go to war...
NATO General Warns, Putin Is A "Dangerous Gambler... Willing To Use Nuclear Weapons"
Free article submission sites