US NEWS
Watching The Fall Of Mystery Babylon
NEWS DATE: 05/30/16
US & WORLD ECONOMY
But the overall gains are still likely to fall short of what many experts - not to mention ordinary workers - would hope to see as the recovery nears the end of its seventh year.
EU Commission President Jean-Claude Juncker plans to visit Russia on June 16, during the St. Petersburg International Economic Forum, Reuters reports, citing his spokesperson. The Commission president would be the first leader of an EU institution to visit Russia since sanctions were imposed in March 2014 over the conflict in Ukraine. Juncker is facing growing resistance over the trip from the US and some European countries, and even among his own staff, according to media reports.
Foreign Minister Delcy Rodriguez said Saturday on Twitter that government officials and opposition politicians had held their first meetings toward opening a dialogue in the polarized nation. With the support of the Union of South American Nations and a slew of regional leaders, Rodriguez and others government representatives met with opposition party members to ensure the "peace" and "well-being" in the South American country, she said.
WASHINGTON
Chaos and violence threaten to spiral out of control in America's third largest city, and nobody seems to have any idea how to solve the problem. After decades of control by the radical left, many parts of the "Windy City" have become rotting, decaying, gang-infested hellholes. Just like Detroit, the city of Chicago is rapidly becoming a joke to the rest of the world, but a horribly corrupt political culture likely stands in the way of any type of major reform any time soon. And just like much of the rest of the nation, a spirit of violence and civil unrest is rising in Chicago.
"I lived in Israel, I have family in Israel, Israel has the right to live not only in peace and security, but to know that their very existence will be protected by the United States government," says the presidential candidate. "I am 100 percent pro-Israel in the sense of Israel's right to exist," Sanders said in an interview with NBC's Meet the Press host Chuck Todd on Sunday. Last week, Sanders appointed three Israel critics, Rep. Keith Ellison, Cornel West and James Zogby, to help draft the party's platform ahead of the convention in Philadelphia. West, a BDS supporter, and Zogby, a pro-Palestinian activist, have both said they would seek changing the party's policy on Israel, to a policy that shows more sympathy for the Palestinian side of the conflict. On Meet the Press, Sanders said his view is that the United States "has got to respect the needs of the Palestinian people. They cannot be pushed aside, and "other people can say whatever they want." When pressed, Sanders wouldn't indicate what he wants the platform to say other than saying, "We've got some good people on our platform-writing committee."
In a move to bolster support among veterans, Republican Donald Trump joined a leather-jacket-wearing, motorcycle-riding crowd in Washington on Sunday to honor fighters who served in foreign wars and advocate for those still missing in action. Riders from across the country converged on the National Mall near the Lincoln Memorial for the annual "Rolling Thunder" rally and to listen to the presumptive Republican presidential nominee, who hopes to be commander in chief next year. "We're going to rebuild our military and we're going to take care of our veterans," Trump told the crowd of thousands, many of whom wore leather vests, veterans' hats and biker insignia.
The Obama administration has quietly seeded the diplomatic bed for its next push to transfer detainees out of Guantanamo Bay, the Guardian has learned, as Barack Obama aims to reduce the prison's population before leaving office. Secret area of Guantanamo could be opened to UN watchdog for first time. According to US officials, the administration has deals in place to send approximately two dozen longtime Guantanamo detainees to about half a dozen countries.
NWO GLOBAL GOVERNMENT, LAW & RELIGION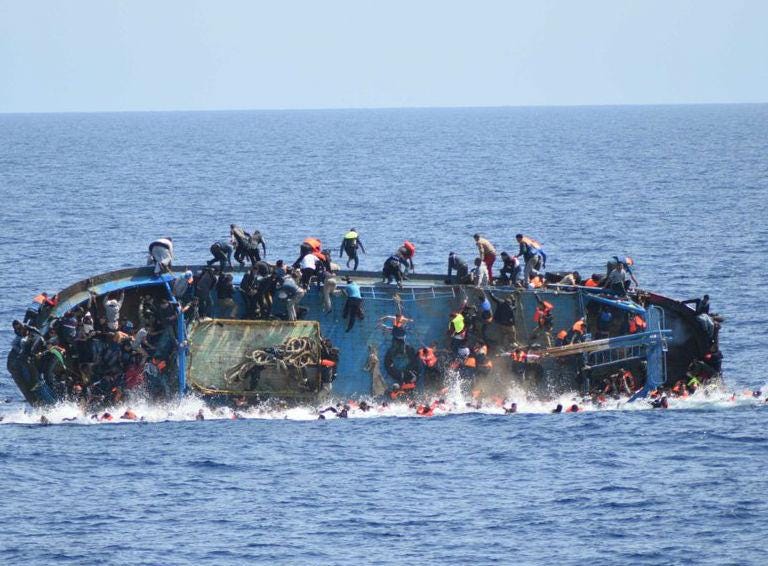 Most of the expelled villagers, mainly from the neighbouring Comoros islands, were forced to head to the capital to join hundreds of families already camped out on the main square after similarly being made homeless by angry locals. The island's authorities, Mayotte Prefecture, said they held a crisis meeting on Sunday to discuss the worsening unrest. French President Francois Hollande earlier this month called the situation on the island "extremely worrying". The latest flare-up saw groups go door to door in nine villages, according to the local authorities.
Fortunately, those enormous media conglomerates do not have quite the same monopoly over the Internet, but we are starting to see a tremendous amount of consolidation in the online world as well.
NATURAL & MANMADE DISASTERS
A severe thunderstorm on the Mexican side of the Texas Big Bend grew to an estimated height of 68,000 feet on Monday evening, according to the National Weather Service (NWS) in San Antonio, Texas. This is about twice the height of the typical cruising altitude of a large commercial jetliner, which is generally above 30,000 feet. For reference, the maximum cruising altitude of a Boeing 737-800 aircraft is 41,000 feet, according to airliners.net. The tops of this storm also reached a height of more than twice that of the summit of Mount Everest (29,029 feet). According to weather.com meteorologist Tom Moore, who has been watching storms on satellite more than 30 years, "The supercell towered as high as I've seen in years."
WORLD & MIDDLE EAST
Watching The Nations Amass Against Israel
NEWS DATE: 05/30/16
IN ISRAEL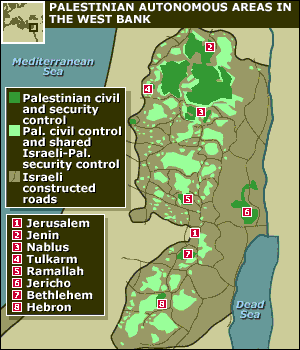 A group of over 200 retired Israeli military and intelligence officials have offered a detailed plan of action to reach a settlement of the conflict with the Palestinians, criticizing the far-right government for not making any progress to that end. The proposal in particular pushes for an immediate, full freeze in settlement expansion to "preserve conditions" that might lead to future Palestinian statehood, along with a formal recognition that occupied East Jerusalem will inevitably be part of a future independent Palestine.
Netanyahu on Sunday accepted a proposal put forth by Health Minister Yaakov Litzman (UTJ) that acting head of the National Security Council Brigadier General (ret.) Yaakov Nagel, or his deputy, temporarily act as a military attache to the cabinet. In a memo sent out to his faction's members on Sunday, Bennett said he had accepted the suggestion, but that the prime minister had rejected it. Netanyahu later changed course. The Likud had warned that a vote against Liberman's appointment would have meant the immediate firing of Jewish Home's three cabinet ministers - Education Minister Bennett, Shaked and Agriculture Minister Uri Ariel - and likely the collapse of the coalition.
Haaretz reported that an indictment is recommended against Sara Netanyahu for allegedly using private money to pay for food and private chefs for family events. She is also accused of paying for a live-in caregiver for her father with money earmarked for the prime minister's residence, as well as using state money to pay for electrical work at her family's personal residence.
In a move that Italian officials say aims to counter calls for boycotts and sanctions against Israel, Italian researchers and academics will be meeting with their counterparts in Israel this week for a series of joint conferences and other cooperative events. A series of 10 simultaneous conferences will be held across Israel between Tuesday and Friday. Dozens of researchers will be sharing the latest discoveries in fields ranging from robotics to plastic surgery.
The contract comes a week after Israel's government approved a revised deal aimed at fast-tracking development of the huge field, which has been mostly earmarked for exports.
A Palestinian NGO says Israel is holding renowned Palestinian astrophysicist Imad Barghouthi in prison even though he has successfully won an appeal against his administrative detention. The Palestinian Prisoners' Club (PPC) announced that it appealed to an Israeli military court on May 26 to order the release of the professor, who supports Hamas, and the court ruled that the 52-year-old should be freed on Sunday. Israel military authorities, however, refused to take heed of the measure and ordered his continued imprisonment in the Israeli Ofer prison near the occupied West Bank city of Beitunia, located 3 kilometers (1.9 miles) west of Ramallah.
"There are no signs that Israel is preparing for a new assault on Lebanon, but if she chooses to do so, she will find that Hezbollah is at maximum readiness", said the Lebanese terror organization's deputy leader Sheikh Naim Qassem, at a ceremony in the south of the country on Sunday. In his speech, Qassem said that while over the summer the conflicts in Syria, Iraq and Yemen are set to continue, he does not expect to see a war on Lebanese soil. He credited Hezbollah's role in Israel's withdrawal from Southern Lebanon in 2000, saying that the group's "victory" will ultimately bring about Israel's downfall. "Divine victory in May 2000 ended the era of Israeli expansion," said Qassem. "Israel is not able to behave as it could before, since she has learned a lesson and began an era of decline. So, we have the right to look to the future and say that Israel will disappear."
WARS & RUMORS THEREOF
The three-pronged attack threatened to overrun the last swathe of territory in eastern Aleppo province held by non-jihadist rebels. The Syrian Observatory for Human Rights, a monitoring group, said at least 6,000 people had sought safety in Kurdish-controlled territory to the west. Others joined the burgeoning number of civilians camped along the Syrian side of Turkey's now closed border. As many as 165,000 displaced people may now be scattered in fields and informal settlements along the frontier, as well as in the nearby town of Azaz.
The Iraqi army has started an operation to storm Fallujah, where around 50,000 civilians are trapped in Isis's stronghold near Baghdad. Troops backed by artillery and tanks entered the city from three directions in the early hours of Monday morning, commanders told the AFP news agency.
Jeddah: Saudi Arabia accused Iran on Sunday of sowing "sedition" in Iraq urging the Islamic republic to "stop intervening" in the affairs of its neighbors. "Sedition and division in Iraq are the results of sectarian policies that developed out of Iran's policies in Iraq," said Foreign Minister Adel al-Jubeir in a joint press briefing with his British counterpart Philip Hammond in Jeddah.
The Obama administration has moved to block sales of cluster bombs to Saudi Arabia for use in Yemen, amid reports of mounting civilian casualties there, a US media report said Saturday. The report in the journal Foreign Policy, citing US officials, said that the White House had quietly placed a hold on the transfer of such munitions to the Sunni kingdom as it carries out a bloody war on Shiite rebels in Yemen.